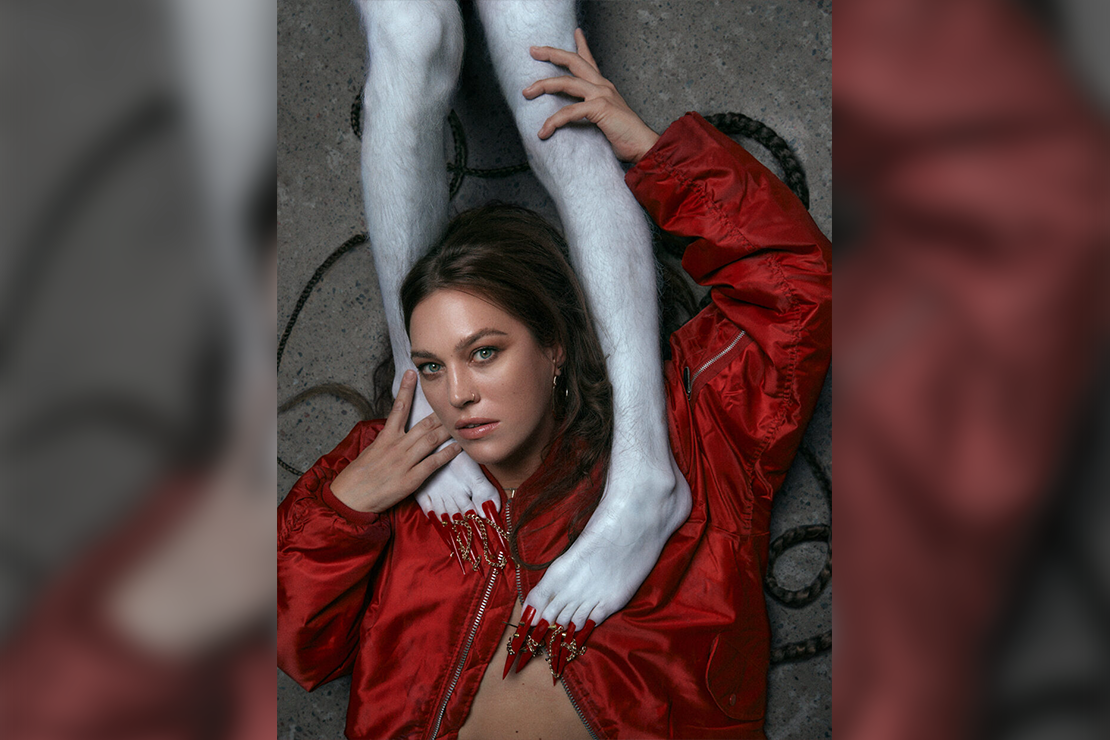 Hailed as the eternal rebel, Elliphant has crafted her multi-platinum selling music career in a way that is anything but ordinary. The Swedish singer, songwriter and rapper is a whirlwind of randomness, wildness and happy accidents that have propelled her to international stardom.
Her elephant layers evolved early on; from the booming music in her single mom's household, to violence and substances being casual weekly appointments. Screaming to be heard and annoying to be seen, the rowdy teen drop-out took charge of her life by working in a kitchen, and then finding herself in India - an
encounter that turned her on for exploration, going with it, and ultimately, music. For some time, she roamed as she pleased between the techno movement in Sweden and LA, spitting words on the mic, and discovering the depths of the UK dubstep underground trolls. This was when she stepped into the golden music room, ready to start a new journey of untamed growth.
Elliphant burst onto the music scene in 2012 with her debut single, 'Tekkno Scene', which was featured in the video game FIFA 13. Her daring nature drew critics to notice this rising star.
She continued to splatter colors all over the musical canvas, collaborating with heavyweights like Diplo, Doja Cat, Skrillex and Major Lazer, as well as featuring on David Guetta, Tove Lo and Zeds Dead records. She would go on to release multiple albums, 'Look Like You Love it' in 2014 via Kemosabe Records/Mad
Decent, and 'One More', which features both Doja Cat and Danish singer MØ.
Elliphants' playful power has been unleashed on stages around the globe, opening for Charli XCX on her girl Power North America Tour and Major Lazer on their European tour. Party goers have raved into the sunrise with her at festivals such as Reading, Glastonbury, Coachella and Roskilde, and she's left audiences feeling alive with her headline tours in Europe, USA and South America.
Brands such as Apple, Volvo, Netflix and Huawei have chosen to communicate their stories with Elliphants' music in their commercials. Her music has also featured in popular TV shows such as Pretty Little Liars, Grey's Anatomy, Billions, and the 2023 series Shrinking - all of these merits a salute to her raw and sensitive presence. In 2018, Elliphant's song "To the End" served as the fearless introduction for Spider-Woman in the film Spider-Man: Into the Spider-Verse, and"Too Original" featured as the main trailer soundtrack for Hotel Transylvania 4 last year. Simply put; she's in every pocket of culture.
So; where does this eternal rebel stand today?
A new dimension to her wildness has evolved within her - a wisdom, a primal power. In 2020, Elliphant became a mother. This is the sentiment at the heart of her upcoming album, 'TROLL', set to be released in 2023. 'TROLL', produced by Johan Wedel and mixed by Richard Silver, is a blend of electronic punk, grime and hip-hop. A raw and uncompromising cocktail that ingredients from her newfound Motherhood has been poured into. It has rebellion against societal pressures in the punch, and a passionate love declaration for nature in its taste.
Elliphant believes this is the clearest work of her career so far. Her first track, 'Therapy' is revealing of inner work and offers a deeply individual experience, compared to her previous works that spoke to a collective social context. With her lyrics digging around themes of empowerment and self-discovery,
Elliphant beckons those who are struggling to fulfill societal obligations, urging them to embrace the healing of primal presence.
With her daughter as the only featured artist on the album, and in her newfound motherly wisdom, she has been forced to embody her most primal personas; a hunter, a gatherer, a protector, and a challenger of expectations. With Troll, you'll find yourself cutting through the broken pieces. It's her dark side, a realm where her light travels to confront her daemons, shares her rage – and above all, revels in unadulterated fun. A place where opposites coexist and blend into a powerful, magical troll.
As Elliphant marks her 10-year anniversary with this album, it's time to let the world in on a well-known secret – trolls know that no one knows a damn thing. So, let's just be. Be present, vulnerable and true to the essence of who we really are – nature. Because, guess what? Nature can be reckless.
Get ready to dive into the depths of Elliphants' untamed spirit, unleash our true nature and wreck everything in our path with fun. Let's paint the world in her vibrant hues and embrace the chaos together.